Hire Python Developers in USA
---
At our staff augmentation company in USA, we stand out for being specialists in hiring highly experienced Python developers.
Our solid track record in the industry supports our unwavering commitment to reliability and dependability in every project we take on. We pride ourselves on providing companies with fast and efficient access to quality Python talent, carefully selected to ensure a perfect fit with our clients' development needs.
With us, you'll not only get high-caliber developers, but you'll also enjoy a solid and trusted partnership for successful and smooth projects.
How to
Hire Python Developers through Siblings Software
Hiring a Python developer through Siblings Software is very simple and fast.
1
Tell us
about yourself
We begin our hiring process by listening carefully to your company and your Python project goals. We care about thoroughly understanding your needs and expectations to provide tailored solutions that drive your success.
2
Select your
Python developer
After understanding your goals, we apply our expertise to identify the ideal Python developer among our talented community. We evaluate technical skills and experience to ensure that your choice is a valuable addition to your project. You will then be able to choose your preferred candidate from the various shortlisted candidates.
3
Integrate it into your project
Once you have chosen your candidate, we facilitate the smooth integration of your Python developer into your team and project. Our approach includes efficient onboarding, transparent communication and smooth collaboration so you can start working on your project immediately and with confidence.
We are an Python development outsourcing company specialising in staff augmentation services.
Siblings Software
Skilled Python Developers
We have the talented Python developer you need.
All the Python developers in our team have the following skills:
Proficiency in Python. Thorough knowledge of the Python programming language, including its syntax, data structures, exception handling and standard libraries.
Python Frameworks. Familiar with the main Python frameworks, such as Django or Flask for web development, and Pandas or NumPy for data analysis.
Object-Relational Mappers (ORM). Proficiency in Python ORMs, such as SQLAlchemy or Django's built-in ORM, to facilitate interaction with relational databases and map Python objects to database tables efficiently.
If you decide to hire a Python developer, let us help you select the best one for your team.
Hire
Python Developers
in USA
Python Staff Augmentation Services
Hire the best Python developers for your project.
Our staff augmentation firm excels in offering a highly specialized service in onboarding Python talent. We focus on supplying key roles, such as backend developers and data scientists, with exceptional expertise in this programming language. What sets us apart is our ability to provide immediate access to highly skilled Python professionals, meticulously screened to ensure their technical proficiency. By opting for our staff augmentation company, organizations can enjoy advantages such as the flexibility to adapt their development teams according to project demand, avoiding the costs and complexity associated with long-term hiring. In addition, we guarantee that the developers offered are highly committed to the success of the project. With us, you will get high-quality Python talent and seamless collaboration that will drive your project success.
Python


Full-Stack Developers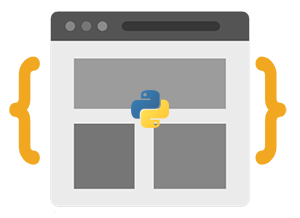 Python


Front-End Developers
Python


Back-End Developers
Python


App Developers
Python


Web App Developers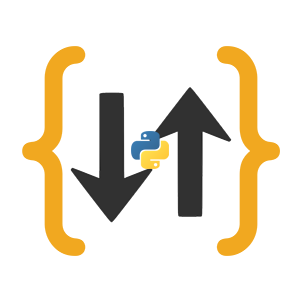 Python


API Developers
Choose us as your
Python Staff Augmentation Company
in USA
USA Python Staff Augmentation Company
At Siblings Software, we are an Argentine company specialized in Python software development and high-level staff augmentation services. Our extensive track record in the industry is testimony to our seriousness and reliability in every project we undertake. We pride ourselves on our firm belief in building long-term relationships with our clients, a premise that allows us to deeply understand their needs and work together to achieve successful and profitable projects seamlessly. Our selection process for Python developers is meticulous and ensures that each professional offers expert mastery of this technology, including its elegant syntax and versatility in web applications, desktop software development, data analysis and more. By choosing us as your partner to hire Python developers, you gain access to exceptional talent backed by years of experience and an unwavering commitment to your project's success.
Click on the following link if you are looking to hire a Python developer in Argentina or Latin America.
Frequently Asked Questions
A Python developer is a professional specialized in the Python programming language, known for its simplicity, elegance and versatility. These experts are capable of creating a wide range of applications, from web applications and desktop software to data analytics and machine learning solutions. Their ability to leverage Python libraries and frameworks, such as Django, Flask and TensorFlow, allows them to develop advanced technology solutions. Python developers are valued for their ability to write clean and maintainable code, which facilitates the creation and maintenance of efficient and reliable software projects.
To find and hire a highly qualified Python developer, it is essential to follow a strategic recruitment process. This involves clearly defining the technical skills and experience needed for your specific project. Then, you can explore various talent sources, such as job boards, professional networks and Python development communities. During the selection process, evaluate candidates based on their previous experience and conduct technical interviews to identify the professionals that best fit your needs. Also consider working with specialized technology recruitment agencies, which can provide you with access to a select list of Python talent. The key is a meticulous selection process that ensures your Python developer has the skills and experience necessary for the success of your project.
If you need to expand your staff by hiring a Python developer, we can help you. Please contact us.
The cost of hiring a Python developer varies depending on a number of considerations. Aspects such as the developer's experience, geographic location and project complexity have a significant impact on the budget required for hiring. Carefully evaluating these factors is essential to establish a budget that suits the specific needs of your project and ensures an investment in line with your objectives.
Tell us the objectives, needs and budget of your project and we will help you find the best talent for you.