Hire Java Developers in USA
---
At our Java staff augmentation company, based in USA, we stand out for our extensive track record in the industry, backed by a solid reputation and a tireless commitment to reliability and dependability.
We specialize in hiring highly experienced Java developers, whose technical knowledge and skills have been carefully selected to ensure that each project is developed successfully. Our main focus is to provide companies with immediate access to a quality development team, offering flexible and reliable solutions to strengthen their teams and achieve their goals in the Java world.
With us, you will not only get top-notch developers, but you will also enjoy a solid and trusted partnership for successful and smooth projects.
How to
Hire Java Developers through Siblings Software
Hiring a Java developer through Siblings Software is very simple and fast.
1
Tell us
about yourself
We would love to learn more about your company and the goals you have for your Java project. Share with us your specific needs and vision, so we can tailor our hiring solutions to your unique requirements.
2
Select your
Java developer
With a clear understanding of your goals, we use our experience to identify the most suitable Java developer from our talented pool of candidates. We select professionals who not only have exceptional technical skills, but who also fit perfectly with your company's culture and values. You will then be able to select your preferred candidate.
3
Integrate it into your project
Once you've selected your Java developer of choice, we facilitate a smooth integration into your team and project. Our approach includes efficient onboarding, effective communication and seamless collaboration to get your project off to a strong start and on its way to success.
We are an Java development outsourcing company specialising in staff augmentation services.
Siblings Software
Skilled Java Developers
We have the talented Java developer you need.
All the Java developers in our team have the following skills:
Java basics, syntax, semantics and JVM internals.
Object-Oriented Programming Concepts.
Popular frameworks, such as Spring, Hibernate, JavaServer Faces (JSF), Grails, Dropwizard, Vaadin o Google Web Toolkit (GWT).
Object-Relational Mappers, such as SQLAlchemy or Java ORM.
Server-side templating languages.
Unit testing and debugging.
If you decide to hire a Java developer, let us help you select the best one for your team.
Hire
Java Developers
in USA
Java Staff Augmentation Services
Hire the best Java developers for your project.
Our Java staff augmentation firm prides itself on providing a highly specialized service in the onboarding of highly skilled professionals in roles crucial to Java software development. From experienced back-end developers to Java system architecture experts, our focus is to provide talent that fits the specific technical needs of your project. By opting for our staff augmentation service, you will enjoy advantages such as the flexibility to scale your development team on demand, avoiding the costs and efforts associated with long-term hiring. In addition, we guarantee that the developers provided are Java experts, which boosts the quality and efficiency in the execution of your software projects. With our company, you get fast and efficient access to top-notch technical talent to take your Java development projects to the next level.
Java


Full-Stack Developers
Java


Front-End Developers
Java


Back-End Developers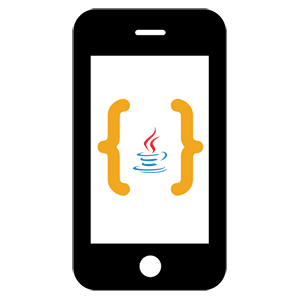 Java


App Developers
Java


Web App Developers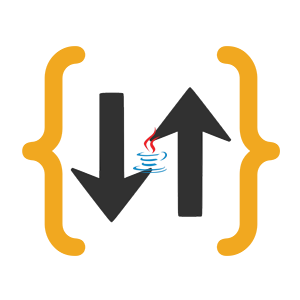 Java


API Developers
Choose us as your
Java Staff Augmentation Company
in USA

USA Java Staff Augmentation Company
At Siblings Software, we are a company based in USA with a vast experience in Java software development. Our commitment to seriousness and reliability is non-negotiable, and we prove it every day in every project we take on. We specialize in providing Java staff augmentation services, providing companies with highly experienced developers that strengthen their development teams efficiently and effectively. We believe in building strong long-term relationships with our clients, a premise that allows us to understand their needs deeply and work collaboratively to carry out successful and profitable projects smoothly. Quality is our priority, and each of our developers is carefully selected through a rigorous screening process to ensure technical competence and commitment. By choosing Siblings Software as your partner to hire Java developers, you gain the advantage of exceptional talent backed by years of experience and a passion for the success of your project.
Click on the following link if you are looking to hire a Java developer in Argentina or Latin America.
Frequently Asked Questions
A Java developer is a professional specialized in the use of the Java programming language and its development environment. These developers are experts in creating applications and systems using Java, ranging from desktop applications to web and mobile applications. Their knowledge extends to algorithm implementation, database design, problem solving and application performance optimization. Java developers play a crucial role in creating robust and scalable software in a wide variety of industries.
To find and hire a highly qualified Java developer, it is essential to follow a strategic recruitment process. This involves clearly defining the technical skills and experience required for the project in question. Then, you can explore various talent sources, such as job platforms, professional networks and development communities. During selection, assessing candidates based on their previous experience and conducting technical interviews can help you identify the most suitable professionals. Also consider working with specialized technology recruitment agencies, which can provide you with access to a select list of Java talent.
If you need to expand your staff by hiring a Java developer, we can help you. Please contact us.
Determining the cost of hiring a Java developer can be a variable process and depends on multiple factors. Aspects such as geographic location, experience and project complexity influence this decision. Carefully evaluating these elements is essential to establish a budget that adapts to the specific needs of your project and guarantees an investment according to your objectives.
Tell us the goals, needs and budget of your project and we will help you find the best talent for you.