Hire JavaScript Developers in USA
---
Based in the vibrant technology hub of USA, our company stands out as one of the leading providers of specialized JavaScript staff augmentation services. What really sets us apart is our unwavering commitment to delivering world-class human resources that integrate seamlessly into your projects.
If you're looking to hire JavaScript developers, look no further:
Siblings Software is ready to help!
How to
Hire JavaScript Developers through Siblings Software
Hiring a JavaScript developer through Siblings Software is very simple and fast.
Our talent acquisition process has been meticulously refined to ensure that only the most skilled and adaptable professionals join our ranks.
1
Tell us
about yourself
Tell us about your company, and discuss your project objectives, needs and specific requirements.
2
Select your
JavaScript developer
Once we know the requirements of your search, we will quickly select the profiles that best suit your project. Then, you will be able to evaluate and choose the talent you prefer.
3
Integrate it into your project
Your new expert JavaScript developer will be ready to join your team and start working from day one.
We are an JavaScript development outsourcing company specialising in staff augmentation services.
Siblings Software
Skilled JavaScript Developers
We have the talented JavaScript developer you need.
All the JavaScript developers in our team have the following skills:
Extensive knowledge and understanding of JavaScript.
Familiarity with JavaScript frameworks such as React, Angular, Vue.js, Next.js, Ember.js or Backbone.js.
Experience with JavaScript libraries such as ExtJS, jQuery or Chart.js.
Proficiency in browser rendering behavior and performance.
Experience with task runners such as Grunt and Gulp.
If you decide to hire a JavaScript developer, let us help you select the best one for your team.
Hire
JavaScript Developers
in USA
JavaScript Staff Augmentation Services
Hire the best JavaScript developers for your project.
Our staffing company specializes in offering dynamic staff augmentation services exclusively catered to JavaScript developers, encompassing both junior and senior expertise levels. With a global reach, we seamlessly connect companies across North America, South America, Europe, and the UK with exceptional talent. Our adept teams possess a comprehensive spectrum of skills, spanning front-end, back-end, and full-stack development, ensuring versatile solutions for every project. They exhibit proficiency in a plethora of JavaScript frameworks, amplifying our capacity to address diverse technological demands. With a commitment to excellence, we empower businesses to harness the prowess of JavaScript to its fullest potential, regardless of geographic boundaries.
JavaScript


Full-Stack Developers
JavaScript


Front-End Developers
JavaScript


Back-End Developers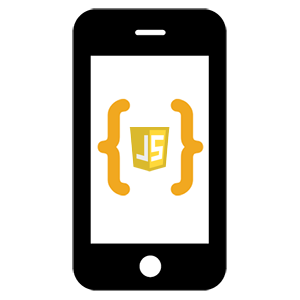 JavaScript


App Developers
JavaScript


Web App Developers
JavaScript


API Developers
Choose us as your
JavaScript Staff Augmentation Company
in USA
USA JavaScript Staff Augmentation Company
We are a premier recruiting firm dedicated to providing JavaScript developers for companies seeking excellence in their software projects. With a deep understanding of the technology and software development landscape, we pride ourselves on having a group of exceptional human resources who excel in JavaScript development, ensuring that your projects are executed with precision and innovation.
Our commitment goes beyond just hiring; we focus on cultivating lasting partnerships, working closely with our clients to understand their unique needs and deliver customized solutions.
Click on the following link if you are looking to hire a JavaScript developer in Argentina or LATAM.
Hire a JavaScript developer
Frequently Asked Questions
A JavaScript developer is a programmer who specializes in writing, designing and implementing code using the JavaScript programming language. JavaScript developers play a crucial role in web development, creating interactive and dynamic elements for websites and web applications that enhance the user experience across devices and platforms. Their expertise lies in using JavaScript libraries, frameworks and tools to create functional and visually appealing digital solutions.
Finding and hiring a qualified JavaScript developer aligned with a company's culture is not an easy task. First, you need to be very clear about what you are looking for, including technical competencies, communication skills and specific project requirements. Second, create an assertive job posting, which you then need to advertise on various online job platforms, professional networks and technology forums. Third, screen candidates based on their portfolios, experience and problem-solving skills through coding assessments. Fourth, conduct one-on-one interviews to assess their technical competence, teamwork and communication skills. Finally, select the most suitable candidate for the position.
If you need to expand your staff by hiring a JavaScript developer, we can help you. Please contact us.
The cost associated with hiring a JavaScript developer varies depending on factors such as the developer's skill level, the complexity of the tasks to be performed, project timelines and language.
Tell us the objectives, needs and budget of your project and we will help you find the best talent for you.