Back-End Development Outsourcing in USA
---
We are a back-end software outsourcing company based in USA (Miami, Florida). Our main goal is to help our clients to hire the best back-end developers to boost their projects.
We offer quality back-end development services, putting at your disposal an experienced team of developers.
Outsource your back-end development to us!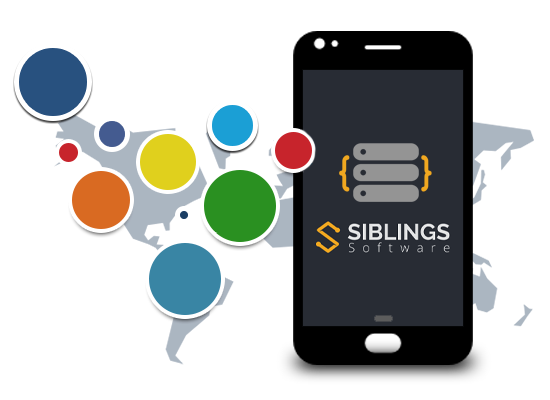 Back-End Development Services
We offer high quality back-end development outsourcing services to clients worldwide.
With a strong and experienced team of back-end development experts, we offer outsourced development services for all types of software solutions. Our dedication to excellence in programming and database management, backed by years of industry experience, allows us to deliver custom solutions that meet our clients' unique needs. Whether you are looking to optimize the performance of your existing application or create a new system from scratch, our team is ready to provide efficient and reliable outsourced back-end development.
Back-End App
Development Outsourcing
Back-End Web

Development Outsourcing
Hire Back-End Development Teams And Back-End Developers
Matched with your industry, technology and company culture.
Staff
Augmentation
Hire a
Back-End Developer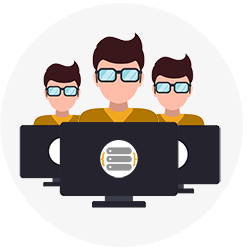 Dedicated
Teams
Hire a
Back-End Team
Project-Based
Outsourcing
Do you want to outsource Back-End development?
We can help you with back-end development outsourcing if needed.
Custom Back-End Software Development
Our Custom Back-End Software Development service specializes in creating highly customized and efficient software solutions. Our team of back-end developers uses cutting-edge technologies, such as Java, Python, Node.js, C#, PHP, Ruby on Rails or Kotlin, to design robust systems that perfectly fit your business needs.
If you need to outsource your back-end project, we can help you
Whether you are looking for a scalable web application, a high-performance database management system or a complex API, we are ready to provide you with a tailored solution that ensures optimal performance and an exceptional user experience. Trust us to bring your vision to reality through our expertise in back-end software development.
Redefining back-end software outsourcing experience.
Why choose us?
We develop fast, beautiful and secure back-end software solutions.
Fast Development
At our software development company, we understand that time is of the essence in the business world. By hiring us for the back-end development of your project, we guarantee fast execution. Our highly skilled and experienced team can accelerate the development process, which means your product will be in the hands of your users or customers much faster, giving you a crucial competitive advantage.
Simplicity
We know that managing development projects can be overwhelming. By opting for our back-end development outsourcing, we provide you with the simplicity you need. We take care of the technical side, allowing you to focus on your core business. Our expertise and efficiency ensure smooth collaboration and hassle-free execution.
Quality
Quality is a cornerstone of our company. When you hire us, you can be confident that your project will be in the hands of experts committed to excellence. We use the latest technologies and best development practices to ensure that your software performs optimally, is secure and meets the highest quality standards. Your satisfaction and the success of your project are our top priority.
Back-End Development Outsourcing
Why outsource back-end development?
Benefits of Back-End Development Outsourcing
Cost Reduction
By opting for outsourcing back-end software development, you can achieve significant savings in your budget. You avoid the costs associated with hiring and training internal staff, as well as investing in expensive infrastructure and tools. Our company already has the necessary infrastructure and highly efficient equipment, which means you pay only for the services you need, reducing your overhead.
Expertise
By relying on us for back-end development, you get instant access to a team of experts in current technologies and methodologies. Our extensive experience allows us to tackle projects efficiently, proactively identify and solve problems, and stay current with industry best practices. This ensures that your project is expertly developed and benefits from quality solutions.
Risk Mitigation
Outsourcing reduces the risks associated with software development. By relying on our highly qualified team, you can rest assured that your project will be handled professionally and deadlines will be met. In addition, we take responsibility for anticipating and managing technical risks, allowing you to focus on your business strategy without worry. Risk mitigation is an integral part of our services, ensuring a smooth and successful development process.
Choose us as your
Back-End Development Company
in USA
USA Back-End Development Company
Our software development company based in USA stands out for its specialization in outsourcing back-end development projects. We pride ourselves on our unwavering dedication to quality and reliability in every aspect of our work. We seek to establish long-term relationships with our clients, based on transparency and effective communication. We believe that this long-lasting collaboration is fundamental to achieving successful, on-time, on-budget and cost-effective projects for our clients. Our approach to back-end development focuses on security, scalability and efficiency - crucial elements to drive the optimal performance of complex applications and systems in a constantly evolving technology environment. With our team of back-end experts, you can be confident that your project is in the hands of professionals committed to your success.
Click on the following link if you are looking for a Back-End development outsourcing company in Argentina or Latin America.