Hire Swift Developers in USA
---
As a leading Swift staff augmentation company based in USA, we are committed to providing exceptional solutions to companies and startups looking to strengthen their development team.
Our track record and reputation in the market reflect our seriousness and reliability.
We offer highly qualified Swift developers and are ready to help you drive your projects forward - with us, you can rely on professional collaboration and high quality results!
How to
Hire Swift Developers through Siblings Software
Hiring a Swift developer through Siblings Software is very simple and fast.
1
Tell us
about yourself
Share with us the details of your company and the specific objectives of your project. We want to understand your vision to provide you with the best Swift development solution.
2
Select your
Swift developer
Our rigorous selection process allows us to pre-select the best Swift developers. You, as the client, will have the final say in choosing the candidate that best fits your needs and expectations.
3
Integrate it into your project
Once you have selected your ideal Swift developer, we integrate them seamlessly into your project. Our goal is for you to experience a smooth transition and productive collaboration from day one.
We are an Swift development outsourcing company specialising in staff augmentation services.
Siblings Software
Skilled Swift Developers
We have the talented Swift developer you need.
All the Swift developers in our team have the following skills:
Experience in Core Data (Framework).
Experience in unit testing and debugging.
If you decide to hire a Swift developer, let us help you select the best one for your team.
Hire
Swift Developers
in USA
Swift Staff Augmentation Services
Hire the best Swift developers for your project.
We are a specialist Swift staff augmentation firm, offering a wide range of highly specialized technical roles, from iOS developers to senior Swift software engineers. Our technical focus on Swift and related technologies allows us to identify exceptional candidates who can propel your project to success. By choosing to hire through us, you'll gain access to highly skilled and experienced Swift professionals, without the burden of lengthy and costly selection processes. Rely on us to strengthen your development team efficiently and seamlessly.
Swift


App Developers
Swift


Web App Developers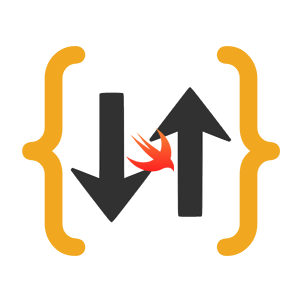 Swift


API Developers
Choose us as your
Swift Staff Augmentation Company
in USA
USA Swift Staff Augmentation Company
We are a Swift software development company based in USA and we are proud to be leaders in staff augmentation services. With a solid and reliable track record, we have established long-term relationships with our clients based on the continued success of their projects. Our priority is to provide highly skilled and experienced Swift developers who will integrate seamlessly into your team and provide immediate value. Our meticulous selection process ensures that we offer only the best Swift talent, providing you with experts who will drive your project to success. By choosing us as your Swift developer recruitment partner, you can rely on our experience and dedication to deliver cost-effective projects without hassle.
Click on the following link if you are looking to hire a Swift developer in Argentina or Latin America.
Frequently Asked Questions
A Swift developer is a professional highly skilled in the Swift programming language, developed by Apple. These experts are responsible for creating applications and software for Apple devices, such as iPhone, iPad, Mac and more. Swift developers are proficient in both Swift language syntax and mobile and desktop application development principles, enabling them to design and build efficient, high-quality software solutions for the Apple ecosystem. Their expertise is critical to creating innovative and functional applications that take full advantage of the capabilities of Apple devices.
Finding and hiring a highly qualified Swift developer involves a strategic search that considers both technical skills and experience on similar projects. The key lies in identifying candidates with a deep understanding of Swift and its application in developing applications for Apple devices. This can be achieved by exploring specialized recruiting platforms, collaborating with trusted augmentation staffing firms, or evaluating portfolios and past projects. In addition, it is essential to conduct technical interviews and assess the candidate's ability to adapt to your work environment. The quality and suitability of the Swift developer for a project are essential for long-term success.
If you need to expand your staff by hiring a Swift developer, we can help you. Please contact us.
The cost of hiring a Swift developer can vary significantly depending on several factors, such as experience, geographic location, type of project and specific business needs. Therefore, it is essential to carefully evaluate these aspects and consider them together to determine an appropriate budget for the hiring process. The value of a qualified Swift developer is based on their ability to drive project success and ensure high-quality results.
Tell us the objectives, needs and budget of your project and we will help you find the best talent for you.