Hire Kotlin Developers in USA
---
We are a Kotlin staff augmentation company based in USA, and we stand out for being leaders in hiring highly experienced Kotlin developers.
Our extensive track record in the industry is a testament to our seriousness and reliability in every collaboration. We are proud to be recognized for our ability to provide companies with immediate access to exceptional Kotlin professionals, thoroughly screened to ensure their technical proficiency.
By opting for our company, you will not only get high-quality talent, but you will also enjoy seamless collaborations that will drive the success of your Kotlin development project.
How to
Hire Kotlin Developers through Siblings Software
Hiring a Kotlin developer through Siblings Software is very simple and fast.
1
Tell us
about yourself
In this initial step, we immerse ourselves in your business world and listen carefully to your vision and project objectives. Through this dialogue, we gain a deep understanding of your organizational culture and goals in order to offer solutions that perfectly fit your vision.
2
Select your
Kotlin developer
You being the protagonist, we carry out a careful selection and a thorough pre-selection of the most competent Kotlin developers. Our mission is to present you with a list of highly qualified candidates so that you can make the final decision and choose the professional that best suits your specific needs and objectives.
3
Integrate it into your project
Once you have made your decision, we focus on ensuring that the onboarding of your selected Kotlin developer is a smooth and efficient process. Our goal is to ensure that your new team member is ready to contribute immediately, facilitating a smooth transition and effective collaboration from day one.
We are an Kotlin development outsourcing company specialising in staff augmentation services.
Siblings Software
Skilled Kotlin Developers
We have the talented Kotlin developer you need.
All the Kotlin developers in our team have the following skills:
Expertise in the Kotlin programming language.
Proficiency in the fundamentals of object-oriented programming.
Solid knowledge of back-end development.
If you decide to hire a Kotlin developer, let us help you select the best one for your team.
Hire
Kotlin Developers
in USA
Kotlin Staff Augmentation Services
Hire the best Kotlin developers for your project.
Our Kotlin staff augmentation firm excels in offering a highly specialized service in onboarding Kotlin talent. We specialize in supplying key roles, such as backend and mobile developers, with exceptional Kotlin expertise. What sets us apart is our ability to provide immediate access to highly skilled Kotlin professionals, meticulously selected to ensure their technical proficiency. By opting for our staff augmentation company, organizations can enjoy advantages such as the flexibility to adapt their development teams according to project demand, avoiding the costs and complexity associated with long-term hiring. In addition, we guarantee that the developers offered are highly committed to the success of the project. With us, you get high-quality Kotlin talent and seamless collaboration that will drive the success of your project.
Kotlin


App Developers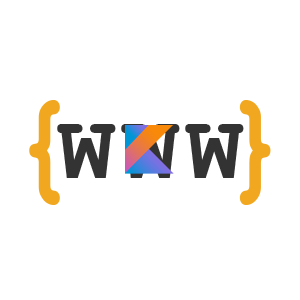 Kotlin


Web App Developers
Kotlin


API Developers
Choose us as your
Kotlin Staff Augmentation Company
in USA
USA Kotlin Staff Augmentation Company
We are an Argentine company with extensive experience in Kotlin software development and specialized in providing staff augmentation services. We are proud of our solid reputation in the industry, built on the basis of seriousness and reliability in every project we undertake. Our philosophy is centered on establishing long-term relationships with our clients, allowing us to thoroughly understand their needs and work together to achieve successful and profitable projects without complications. What sets us apart is the exceptional quality of the Kotlin developers we provide. Each of them is meticulously selected for their technical proficiency in Kotlin and their experience in developing mobile applications and backend solutions. By choosing us as your partner to hire Kotlin developers, you gain access to exceptional talent backed by years of experience and an unwavering commitment to the success of your project.
Click on the following link if you are looking to hire a Kotlin developer in Argentina or Latin America.
Frequently Asked Questions
A Kotlin developer is a professional specialized in the Kotlin programming language, an open source technology supported by JetBrains and widely used in Android application development, as well as in the development of backend applications and cross-platform solutions. These experts excel at writing concise and secure code, taking advantage of Kotlin's advanced features, such as interoperability with Java and its focus on error prevention. Kotlin developers are essential in the creation of modern and efficient mobile applications, as well as in the development of scalable and robust systems. Their mastery of this technology enables the creation of innovative and high quality technology solutions.
To find and hire a highly qualified Kotlin developer, a strategic selection process is critical. Start by clearly defining the technical skills and experience you require for your specific project. Then, explore various talent sources, such as professional networks, specialized job platforms and Kotlin development communities. During the selection process, be sure to evaluate candidates based on their previous experience and conduct technical interviews to identify the best fit for your needs. You may also consider collaborating with specialized technology recruitment agencies that have access to a network of Kotlin talent. The key is a rigorous selection process that ensures your Kotlin developer has the skills and experience necessary for the success of your project.
If you need to expand your staff by hiring a Kotlin developer, we can help you. Please contact us.
The cost of hiring a Kotlin developer can vary significantly depending on a number of variables. Aspects such as the professional's experience, geographic location and the complexity of the project in question play a key role in determining costs. It is essential to carefully consider these factors to establish a budget that aligns optimally with the specific needs of your project and ensures an appropriate investment in the necessary talent.
Tell us the objectives, needs and budget of your project and we will help you find the best talent for you.